It's Chinese New Year!
Ring in the Year of the Dog with lion dances, prizes, cute pups & lucky food benefiting Furkids!
Learn more. ›
Made From Scratch
So is the Doc Chey's way.
Garlic Eggplant Stir Fry
Wok-seared Japanese eggplant, red
peppers & onions in sweet garlic sauce.
Prev
Next
"Once a year, go someplace
you've never been before"
the Dalai Lama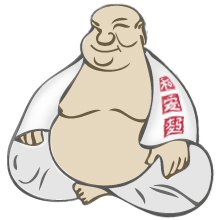 Good Karma

News

2018 is the Chinese Year of the Dog, and we're celebrating by hosting an ATLANTA'S CUTEST DOG CONTEST! Submit a pic of your pooch for a chance to win a professional doggie photoshoot & more. 3 winners...

Doc has been busy experimenting with his home aeroponic tower garden, and the results are quite impressive! With aeroponics, you can grow 30% more, 3x faster, with 98% less water, no soil, using as little as 10% of the land. Check out Read more...

About Us

Our Philosophy
"We Believe in Good Karma"
When we opened the first Doc Chey's in 1997, our goal was simple: operate a neighborhood restaurant that serves our guests affordable, delicious, pan-Asian food.  Although we have been true to our original mission, we quickly learned that we had an even greater mission, and that was to improve the communities we serve.
Read More
Check out our Good Karma page now to learn more about who we are and the things we believe are important on this big, blue marble we call Earth.
Learn More