YOU BUY ONE, WE GIVE TWO.
For every meal you buy in December, we'll donate 2 meals to the food bank!
Learn More ›
Thai Coconut Chicken Soup
red peppers, scallions, mushrooms & vermicelli in a rich lemongrass coconut chicken broth
Order Online ›
Made From Scratch
so is the Doc Chey's way
Garlic Eggplant
wok-seared japanese eggplant, red peppers, bok choy & onions in sweet garlic sauce
Order Online ›
Chey's Imperial Salad
crispy panko crusted chicken, veggies, & wonton strips in peanut rice wine vinaigrette dressing
Order Online ›
Prev
Next
Specials

Tuesday Nov, 30th - Monday, Dec. 6th
View Monthly Specials Calendar
View Full Menu
Order online for pick up or delivery
---
Locations
Grant Park
Morningside/
VA–Highland
Emory - Dragon Bowl
"Once a year, go someplace
you've never been before"
the Dalai Lama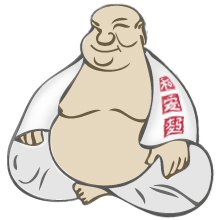 Good Karma

About Us
Our Philosophy
"We Believe in Good Karma"
When we opened the first Doc Chey's in 1997, our goal was simple: operate a neighborhood restaurant that serves our guests affordable, delicious, pan-Asian food.  Although we have been true to our original mission, we quickly learned that we had an even greater mission, and that was to improve the communities we serve.
Read More
Check out our Good Karma page now to learn more about who we are and the things we believe are important on this big, blue marble we call Earth.
Learn More