To say the last 10 months have been difficult would be an understatement. Despite the challenge of balancing the interests of our guests, our employees and the business, our team remained committed to giving back to our community even as we struggled to pay our own bills.
Here are some highlights from 2020: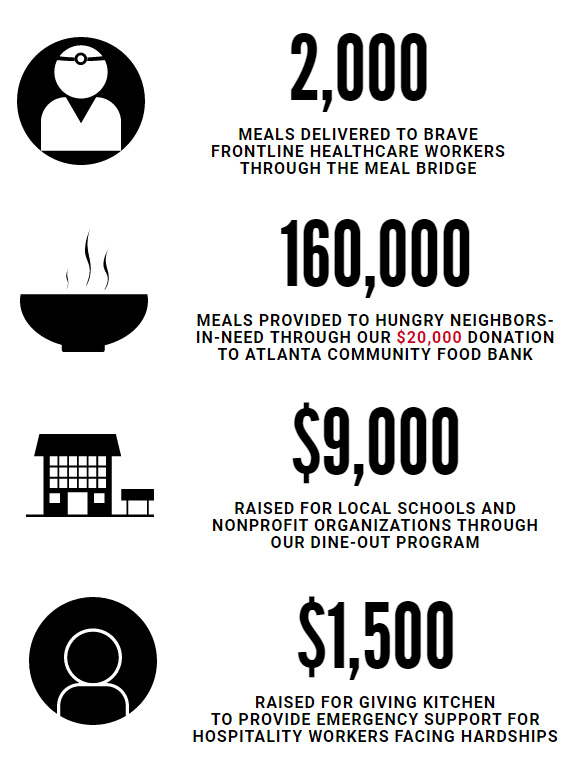 Please know that your patronage and generosity made these things possible and helped the almost 100 employees of Doc Chey's, Dragon Bowl and Osteria 832 to pay their mortgages, living expenses and kid's tuition during the pandemic. For this we are truly grateful.
The Doc Chey's, Dragon Bowl and Osteria 832 teams wish you and your loved ones health, happiness and prosperity in the new year. See you in 2021!
-Rich Chey