We've revitalized our Tea Bar menu with six new organic hot teas. Each tea boasts a unique and delicious flavor profile and is chock full of nutrients designed to keep you healthy and thriving during the autumn and winter seasons.  Read on to learn more…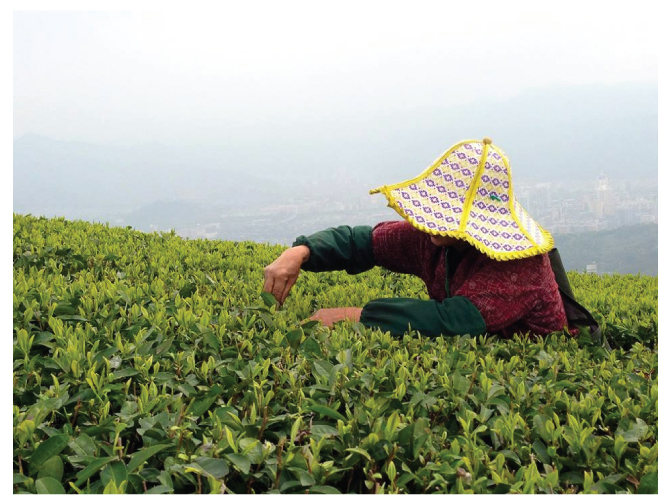 GREEN TEAS:
Green tea is loaded with antioxidants and nutrients that have powerful effects on the body. It's an amazing energy and concentration booster, fat burner and cancer fighter. It has a mild fresh flavor and is predominantly produced throughout China, Japan, Korea and Southeast Asia.
Tropical Green
Infused with juicy tropical fruits and sweet hints of coconut. Replenish & revitalize with the goodness of green tea and revel in the transporting aroma of succulent tropical fruits and exotic flowers. Tropical Green highlights the smooth, tender flavor of our organic green tea with sweet, citrusy lemongrass and hints of pina colada.
Mint Green
Soothing and mellow with a sweet mint flavor and hints of roasted barley. This delicious and calming blend combines a remarkably sweet peppermint variety from Pacific Northwest with Houjicha, a roasted green tea known for its pleasant chocolate-caramel flavor and mild caffeine level. Designed to relax and refresh, Mint Green makes a perfect after-dinner tea.

Matcha Super Green
Healthy blend of organic sencha & stone-ground matcha green teas.  Matcha Super Green is named for its vivid emerald green infusion and bountiful natural energy provided by pure Japanese matcha. This signature flavor combines teas grown in the fertile volcanic soils of southern Japan's Kyushu region. muscle relaxants. Matcha has 10 times more antioxidants than regular green tea.  Treat your body to a healthy does of antioxidants that may help neutralize harmful molecules in the body and decrease your risk of certain diseases.

HERBAL TEAS:
These caffeine-free herbal teas are hand-blended with premium organic herbs and spices imported directly from growers all over the world.
Blueberry Hibiscus
Organic blueberries, hibiscus flowers, currants & wild-harvested schizandra berries in a vibrant, refreshingly tart herbal blend. Known as the "five-flavor fruit", schizandra berry has a long history as a traditional East Asian tonic and anti-stress tea.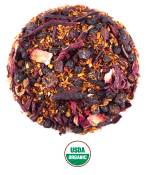 Lemon Verbena
Though much prized and widely used in culinary flavoring, we love the simplicity of a pure infusion of this aromatic herb. Refreshingly crisp, clean body and a sweet and lingering citrus-mint flavor anchor the intensely bright lemon scent. The lemon verbena used in this tea is sourced from an organic farm in Paraguay. Lemon Verbena can help fight fever, colds, insomnia & digestive disorders.

Turmeric Ginger
An ancient recipe for longevity, strength and balance. Turmeric Ginger is inspired by Ayurvedic herbal tonics for cough and cold season. ampills.com. It is our signature lemon-ginger blend, balancing soothing licorice root, spicy ginger, sweet orange peel and lively lemongrass in a remarkably aromatic infusion featuring turmeric, a golden root related to ginger. Perfect on its own or blended with a dash of honey and lemon.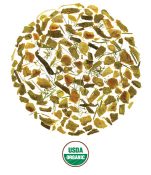 Treat your body & soul to a pot of steamy pot of goodness the next time you dine (it's only $2.50/pot!), and let us know what you think of our new blends.
photos by Rishi Tea