Oakland Cemetery's new East Gate is now open across the street from Doc Chey's Grant Park!
It's the perfect time of year to grab some takeout and walk over for a picnic at this beautiful historic public park.
Check out the map below for some of our favorite picnic spots:
Download the Printable PDF: Oakland Picnic Map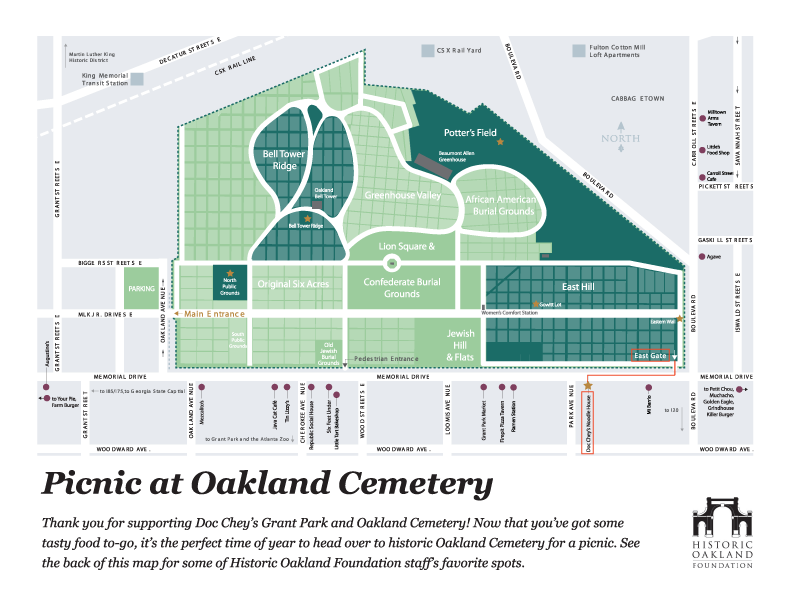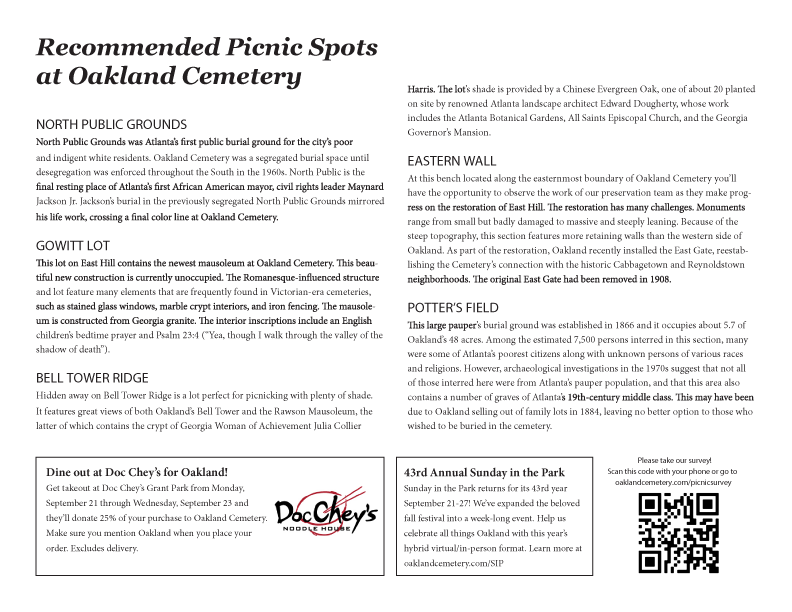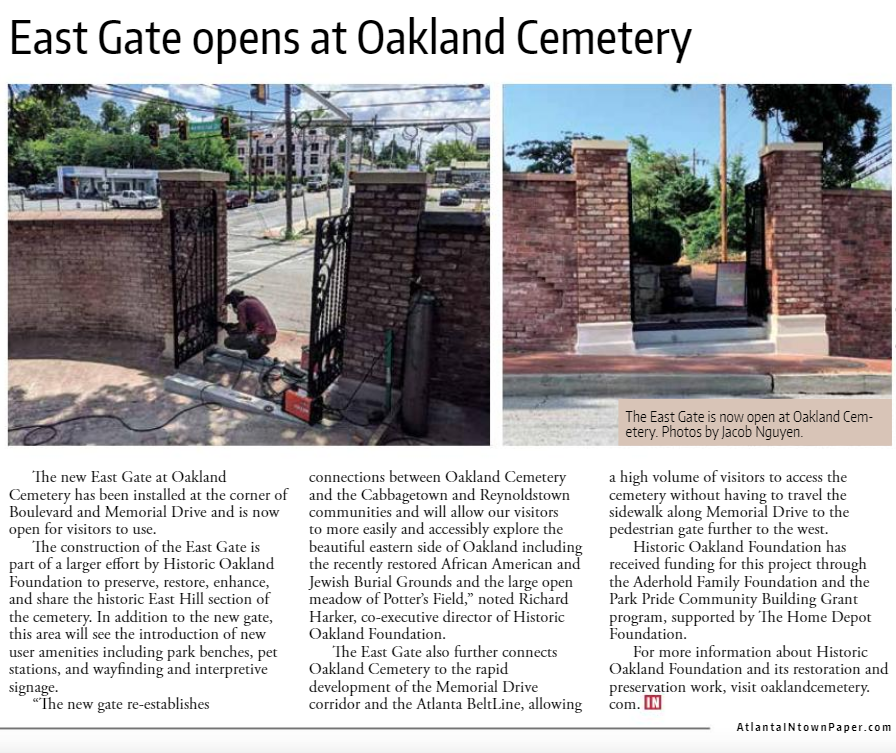 Dine Out for Oakland
Mon, Sept. 21 – Wed, Sept. 23
Mention Oakland when you order takeout at Doc Chey's Grant Park & we'll donate 25% of your purchase back to the Historic Oakland Foundation. The funds will be used to preserve, restore, enhance, and share Oakland Cemetery with the public as an important cultural resource and as an island of tranquility in the heart of the city.