We are proud to announce that HomeGrown Charities — the charitable arm of Doc Chey's, Dragon Bowl and Osteria 832 — has surpassed the $200k mark!
We aim to make our neighborhoods a better place to live through fostering good karma. We celebrate every milestone, every new opening, every holiday and every anniversary by giving back.  Thank you to all our neighbors and loyal guests who have supported our good karma initiatives throughout the years.  We couldn't have done it without your help!
Here's a breakdown of the funds raised…
Top Fundraising Events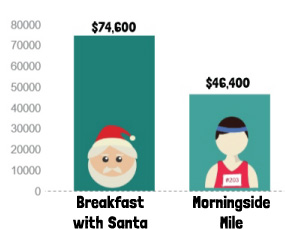 $49k for Neighborhood Schools
We've hosted dine-outs for over 25 local schools.  Top 5 schools:

$176k for Local Organizations
We've supported over 100 local charities throughout the years, and there is a special place in our hearts for our neighborhood fire-fighters.  Here's a breakdown of our top nonprofit beneficiaries: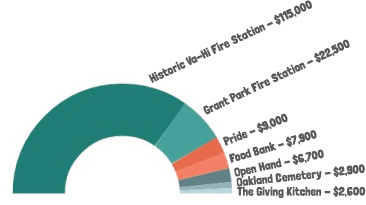 Stay tuned to our e-newsletter for announcements of future good karma initiatives and events you can support.