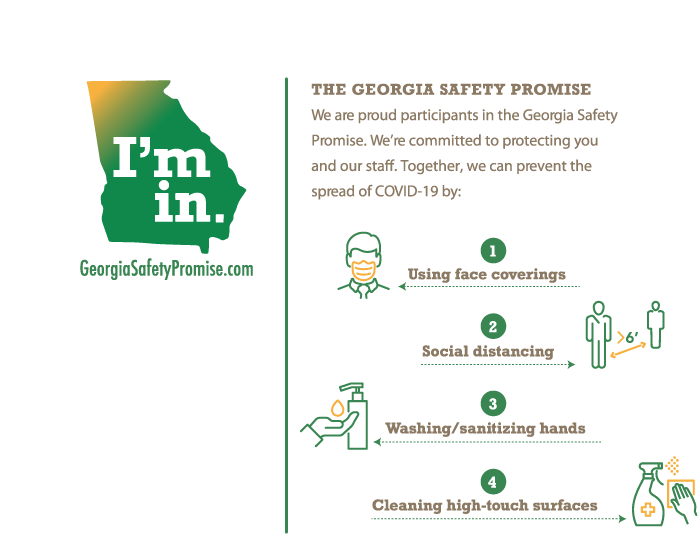 Our dining room is closed, but we are open for takeout & delivery! We are making the decision to delay the reopening of our dine-in service because the health and safety of our employees and guests is our number one priority.
Guests are encouraged to enjoy their take-out meals on our patio. We have rearranged our patio tables for social distancing, and continue to disinfect frequently so you can enjoy your meal worry-free. Beer, wine and sake is also available! To minimize employee-guest contact, please clean up after yourself and use the provided trash cans on the patio.
We request that all guests wear a mask when in the building.
The health of our guests and staff is our priority. When you order from Doc Chey's, you are ordering from a neighborhood restaurant that is taking every possible precaution to ensure that your meal is prepared, packaged and served safely. We continue to follow the CDC guidelines and beyond. Here are a few of the many safety precautions we are taking so you can enjoy your favorite meals worry-free:
√ Masks & gloves for all employees
√ A+ Health Inspections
√ ServSafe certified
√ Frequent hand washing
√ Constant cleaning & disinfecting
√ No-contact pickup
√ Delivery
Please Order Direct
Third party delivery services like UberEats and Grubhub often take a hefty percentage of each order, leaving local restaurants with little profit. Please consider cutting out the middle party and ordering directly by phone, doccheys.com or our mobile app.
Get the Doc Chey's App:
Easy direct ordering at your fingertips for no-contact pickup or delivery. Order for now or later. Save payment options for quick checkout. One tap to reorder your favorites!
I wanted to take a moment and thank you for your support in 2020.
To say the last 10 months have been difficult would be an understatement. Despite the challenge of balancing the interests of our guests, our employees and the business, our team remained committed to giving back to our community even as we struggled to pay our own bills.
Here are some highlights from 2020: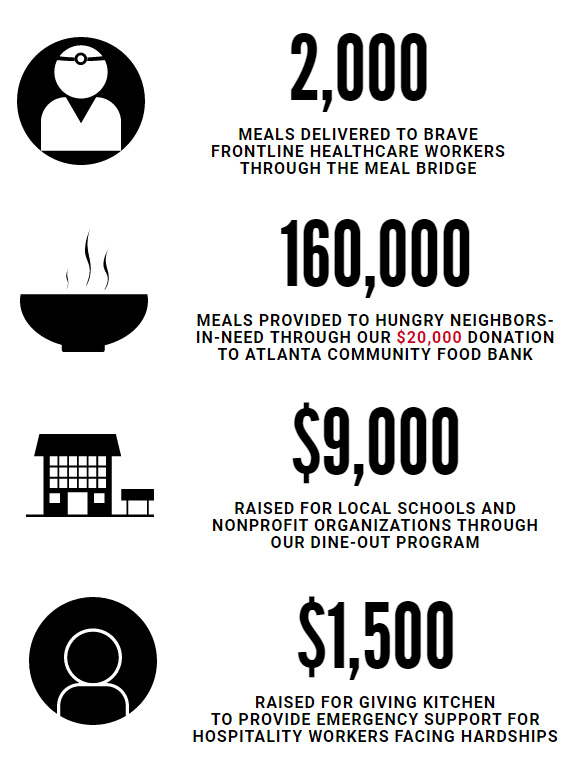 Please know that your patronage and generosity made these things possible and helped the almost 100 employees of Doc Chey's, Dragon Bowl and Osteria 832 to pay their mortgages, living expenses and kid's tuition during the pandemic. For this we are truly grateful.
The COVID pandemic is far from over so please do not forget to support us and other local businesses in 2021 because we all need your help and we want to be here to serve you when things get back to normal.
The Doc Chey's, Dragon Bowl and Osteria 832 teams wish you and your loved ones health, happiness and prosperity in the new year. See you in 2021!
-Rich Chey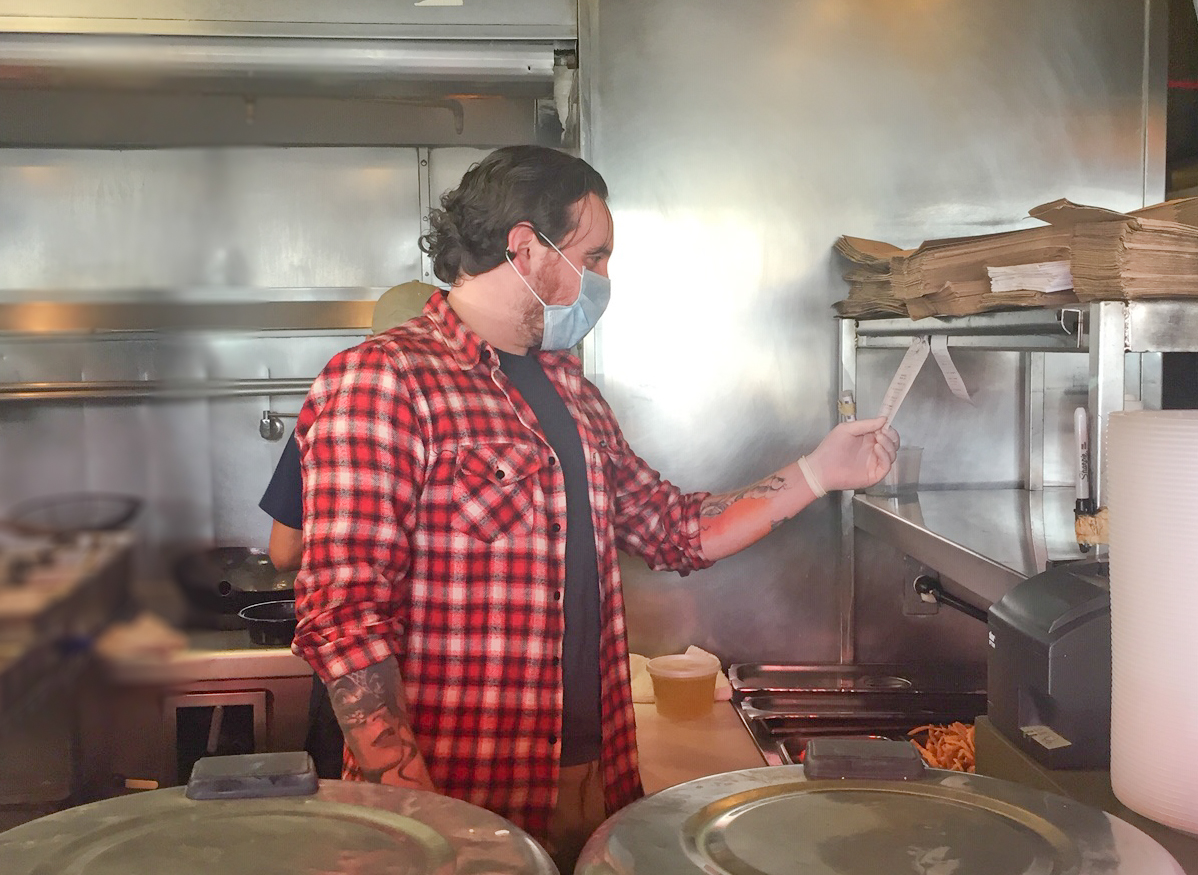 …………………………………………………………………………………
MARCH 24, 2020
We wanted to update you on how to enjoy Doc Chey's food during the COVID-19 crisis:
• Our dining room is closed. We are offering take-out and delivery service only everyday. If your order has been paid for, it will be waiting for you on the counter right inside the front door. If you need to pay for your order, please see the cashier for your order. For the safety of everyone, please remember to maintain a distance of 6 feet from any other guests or staff.
• Contact-Free Pick-up – Place your order on our mobile app or website, or call (404) 688-4238 (Grant Park) or (404) 888-0777 (Morningside).


• Delivery – Place your order on our mobile app or website (these are our preferred methods since we avoid third party delivery fees), UberEats, Postmates or DoorDash.
• Safe and Sanitized – Your safety and the safety of our employees is of utmost importance to us so we will continue to be diligent with cleaning all contact surfaces in our restaurant and insuring our employees are healthy.
As we navigate these tumultuous times, as the owner of Doc Chey's, I have two primary objectives. First, we will do our best to keep our doors open during this crisis in order to serve our guests who crave our food and provide a paycheck for as many employees as possible. Second, it is my responsibility to insure that Doc Chey's is here a year from now so we can continue to serve both our guests and employees.
This will take some very tough operational decisions on my part and continued support from loyal guests like you. We have been overwhelmed by the support we have received from our loyal guests and we hope you continue to order take out or delivery from us regularly until this crisis is over.
Doc Chey's Grant Park has been especially hard hit by this crisis because of the furloughing of the government employees and other downtown Atlanta employees, who comprise a significant portion of our business. We will be relying heavily on our intown resident patrons during this crisis. Please consider ordering take out or delivery from us regularly until this crisis is over.
We have never taken your patronage for granted and we are especially grateful for your business during these trying times. We will continue to do our best to exceed your dining expectations during this crisis and for years to come. See you soon.
Rich Chey
>> Help keep restaurants busy & healthcare workers well fed <<
---
…………………………………………………………………………………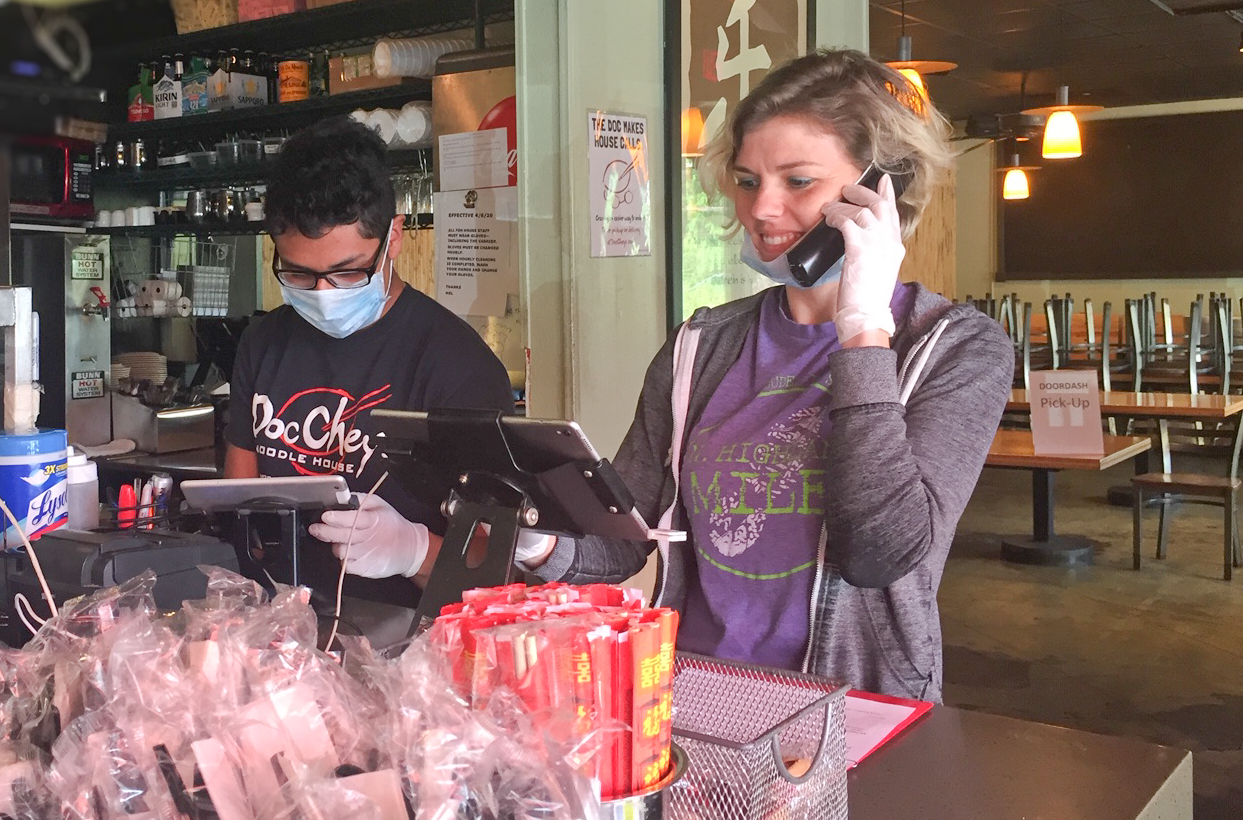 MARCH 18, 2020
I wanted to personally reach out to you and provide an update on the actions the HomeGrown Restaurant Group (Doc Chey's, Dragon Bowl and Osteria 832) is taking to protect the health and safety of our guests, employees and neighbors.
We believe the best approach is to follow the guidance and advice of the medical experts so we are following the CDC guidelines for preventing the spread of viruses. We will provide hand sanitizer in the restaurant for our guests and we will step up our frequency of cleaning and disinfecting our restaurants paying special attention to high contact surfaces like chairs, tables, counters, restrooms, door handles and payment terminals. Employees will increase the frequency of their hand washing throughout the shift and any employees experiencing flu-like symptoms will not be permitted to work.
We take sanitation and food safety very seriously. Our most recent health inspection score at each of our restaurants was an A. We were committed to providing a safe environment for our guests and employees long before this coronavirus situation and our commitment will remain strong long after coronavirus is a distant memory.
Let me take this moment to thank you for your patronage and choosing to spend some of your dining dollars in my restaurants. I know you have a lot of choices on where to spend those dollars and I don't take it lightly that you have chosen us. You have my word that we will continue to work hard and do our best to earn your trust and your business by providing you with affordable delicious food with friendly efficient service in a safe neighborhood environment.
Rich Chey